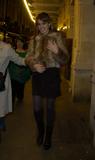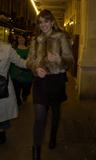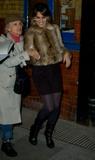 Kelly Brook is in no rush to get married to her beau and rugby ace Danny Cipriani. Cipriani is eight years her junior and they have been dating for the past 18 months.

"This year hasn't been easy, but I'm in a good place right now," the Mirror quoted Brooke as saying. She added: "I've got a great job and a toyboy and I turn 30 next week, which I'm excited about."

"I'd love to have children in the next couple of years – Danny adores them. But he's got his career and things are going well, so I wouldn't want to put him under any pressure. I don't feel the clock ticking. If it happens, it happens." However marriage is definitely not on her agenda. "I couldn't care less about marriage," she said.

"I have views on marriage that people might think are a bit strange. I can't promise to love someone for ever and I'm sure they couldn't promise to love me for ever. Then you have the whole financial side – I'm not giving half of my house to anyone! And I wouldn't want half of anything someone else had either. I'm not talking as if it's going to end between Danny and me, but you have to think about promises you make," she said

"Who I am now isn't who I was two years ago. I'm a free spirit and marriage has always felt like a death sentence," she added.